Presented by Valspar
To register for Tours, please call 412.237.1637.  Tours are $5 per student.  This fee is non-refundable and non-transferable. Scholarships are available and limited. All tours are on site at the specified locations. These events are NOT at Carnegie Science Center.
POSTPONED til Spring 2016
Alcoa (New Kensington)
Aluminum is much more than foil! From cell phones to jet engines, this lightweight metal touches every part of our lives. Know the difference between alumina and aluminum? Ask the scientists and engineers who work with it, along with titanium and nickel, to improve the things you use every day. Tour the Innovation Showroom, and see how these metals advance our world.
http://www.alcoa.com/global/en/home.asp
Capacity: 20
Wednesday, Sept. 23, 10 am – Noon
Valspar
Ever wonder about the science involved in getting food from where it is made to the store shelves? Are you interested in seeing products that are used in every house and grocery store being developed in the lab? See how chemists formulate and test the coatings that go on everything from cans of SPAM to cans of Coke! You will get to meet the chemists at the No. 1 packaging coatings company in the world who work on the critical coatings in this billion dollar industry!
Capacity: 15
Saturday, Sept. 26, 1 pm – 3 pm 
UPMC Brain Mapping Center (UPMC Presbyterian)
Get hands-on experience with magnetoencephalography (MEG), one of the world's most cutting-edge technologies! Sensors record the very tiny magnetic fields that result when the brain is thinking. This technology helps people with tumors and epilepsy and furthers our understanding of traumatic brain injuries, language, and adolescent development.
http://www.meg-brain-mapping.pitt.edu/
Capacity: 12
Monday, Oct. 12, 10 am – 1 pm
Carnegie Museum of Natural History – Botany
Want to know the deal with DNA? Visit Dr. Cynthia Morton's botany lab to learn about deoxyribonucleic acid (DNA) and the genetics of plants and animals. You can talk with her about her research on the trees of Schenley Plaza. You'll do actual DNA extraction and gel electrophoresis, then tour the Herbarium and Hall of Botany. She'll show you just how cool plants can be!
http://www.carnegiemnh.org/botany/
Capacity: 15
 Thursday, Oct. 15, 10 am – Noon                                                Inventionland
Creativity abounds at Inventionland, America's largest invention factory, where new ideas turn into the product and packaging solutions you see on store shelves every day. Your tour begins in the office of inventor and founder George Davison and continues through 16 unique themed sets as you follow grass-lined sidewalks that meander past running waterfalls and life-like trees. Visit creative workspaces inspired by a shipwrecked pirate ship, a giant shoe, and a larger-than-life robot, among other inspiring sets. Pique your creativity by meeting and talking with women on the design teams who work in this absolutely unique facility!
Capacity: 40
Friday, Oct. 16, 1 pm – 3 pm
UPMC Lemieux Sports Complex with Dr. Vonda Wright (Cranberry)
Dr. Vonda Wright is the Medical Director of this elite, first-of-its-kind facility built for every sort of athlete. It features a sports medicine clinic with 24 private patient rooms, a physical therapy gym overlooking the Penguins practice rink, aquatic therapy, on-site MRI and x-ray imaging, two full-size hockey rinks,a sprinting track, and batting cages. Learn about careers in sports medicine and physical therapy, AND go skating on the ice!
http://upmclemieuxsportscomplex.com/
Saturday, Oct. 24, 10 am – Noon
Michael Baker International
In today's world, engineering can be found all around us – from roadways, buildings, airports, bridges, and dams to water and sewage systems. Join our women engineers for a fun, interactive session and learn how you can make a difference in your community with a career focused on structures, construction, the environment and transportation.
http://www.mbakerintl.com/about/company-description/
Capacity: 15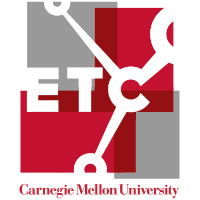 Saturday, Oct. 31, 9:30 am – 11:30 am                 Carnegie Mellon University – Entertainment Technology Center
Imagine working with some of the smartest, most creative people on the planet to produce entertaining, engaging interactive media. You will have the unique opportunity to attend Playtest Day – a day when graduate students make their new projects available for testing by guests. Have fun experiencing and playing using the latest technologies, while giving your feedback to improve the projects. Tour the ETC and have lunch!
Capacity: 15
Wednesday, Nov. 11, 1 pm – 3 pm
Desmone Architects
Has a beautiful building ever caught your eye? Do you wonder how those new buildings in and around Pittsburgh are designed and built? Learn all about architecture from the women at Desmone Architects. Architecture involves creative design, drawing, engineering, math, and construction. Come to tour their historic building in Lawrenceville and see if architecture is for you!
Capacity: 15
Saturday, Nov. 21, 10:30 am – 12:30 pm Carnegie Mellon University – Hinman Lab
Take a look at life in the ocean – on a microscopic level. Visit the Hinman Lab to make cultures of marine invertebrate larvae. Investigate tissue regeneration with these amazing creatures and see the diversity of species that exist in our oceans. Dr. Veronica Hinman will show you the amazing variety of life in a drop of sea water.
http://www.hinmanlab.info/Welcome/Home.html
Capacity: 12
Saturday, Dec. 19, 10 am – Noon
Department of Biological Sciences as the University of Pittsburgh
Biofuels are hot topics in alternative energy. Go prospecting in the lab to see how research scientists search for an enzyme needed for biofuel production in fruits and vegetables. Get hands-on practice with lab techniques and meet the women researching to find the next great energy source!
 Presented by