Presented by Valspar
To register for Tours, please call 412.237.1637.  Tours are $5 per student. Scholarships are available and limited. This fee is non-refundable and non-transferable. All tours are on site at the specified locations. These are NOT at the Carnegie Science Center.
Our Fall 2014 season tours will be posted soon! Below are our Spring Tours that we had this year.
ALCOA
Jan. 20
10 am – noon
Are you interested in the environment? Thinking about civil engineering? Have you ever heard about water technology? Join us and meet Dr. Shannon Parks, the section head of environmental science and sustainable technology, at Alcoa Inc.
Capacity: 15
Content themes: Chemist, Environmental Scientist
Front Studio Architects
Jan. 21
10 am – noon
Are you fashionable? Have you ever wondered why buildings are shaped the way they are? Do you love physics and art? Meet Lexi Chung at Front Studio Architects. A certified Women Owned Business, Front Studio has offices in New York City and Pittsburgh. See what it's like to visualize and design architecture from homes and lofts to libraries and more! See how they design architecture to be experientially powerful and environmentally responsive. This tour will even give you a chance to try creating your own design.
Capacity: 15
Content themes: Architect, Civil Engineer, Game Designer

Articulab at Carnegie Mellon University's Human Computer Interaction Institute in the School of Computer Science
Jan. 22
2 – 4 pm
Do you like people AND computers? This might be the place for you! Join us as we visit the ArticuLab at the Human Computer Interaction Institute at CMU. See how they study human interaction in social and cultural contexts. Learn about Embodied Conversational Agents (ECA), as well as how humans interact with each other through computer-mediated contexts on the Internet and in online communities.  See how this work helps kids who need help in areas like language or social skills and how it can assist children who suffer from Autism. Meet awesome role models like Samantha Finkelstein, a PHD student who is an active researcher.
Capacity: 15
Content themes: Researcher, Computer Scientist, Data Scientist

Zoology at Carnegie Mellon University
Feb. 8
1 – 3 pm
Did you know not all zoologists work in a zoo? Join us as we meet Dr. Veronica Hinman. You will get a firsthand look at how genomes regulate embryonic development (how DNA keeps baby mollusks grow the same way). Learn about biodiversity in the ocean.  Look through a microscope and learn how molecular biology can be used to study animal diversity and how it intersects with computer science.
http://www.hinmanlab.info/ Veronica Hinman
Capacity: 15
Content themes: Zoologist, Biologist, Molecular Biologist, Veterinarian
UPMC Brain Mapping Center at the University of Pittsburgh
Feb.22
1 – 3 pm
Have you ever wondered about the way your brain works? Did you know that your brain is weakly magnetic? Join Erika Laing, Clinical Associate at the UPMC Brain Mapping Center, for a tour of the machine she uses to record magnetic fields from the brain! She uses the Magnetoencephalography (MEG) machine to help patients with tumors and epilepsy, and also to study how the brain supports daily activities such as reading and moving your limbs. One of only 30 such machines in the United States, you'll see a demonstration of the cutting edge technology first-hand, and learn about ground breaking research going on in your very own backyard!
http://www.meg-brain-mapping.pitt.edu/index.html
Capacity: 15
Content themes: Data Scientist, Biologist, Bioinformatician
Computational Biology at University of Pittsburgh
March 15
10am – 12pm
Are you a fan of computers? Are you interested in how computer code affects different aspects of your life? Interested in biology and how patterns work in living things? Computational and Systems Biology provides a great platform for inquiry and interdisciplinary use of all STEM topics. Technological advances have created new ways of visualizing the proteins and nucleic acids that make up our body. In the Biomedical Sciences Tower at the University of Pittsburgh, researchers use high-tech machines to determine structures of proteins and viruses and learn DNA sequences. Computational biologists analyze the enormous amounts of data created from these machines to design drugs for diseases and learn genetic patterns important for personalized medicine.  Spend a day in the life of a scientist, as we see the gigantic machines needed to find structures of tiny molecules and then use computational models to learn how proteins move and diseases spread in our bodies.
Capacity: 15
Content themes: Computer Scientist, Biologist, Computational Biologist

Pittsburgh Supercomputing Center
March 22
1pm-3pm 
Are you a problem solver who loves team work? A computer wiz who's interested in the awesome things women do in STEM careers? Get a closer look at computational thinking: How to think about problems involving very big and very small numbers. Learn about network engineering: How to keep data flowing through high-speed networks. Also, learn about computational science: Using computer models to study drug design.
Capacity: 15
Content themes: Computer Scientist, Computer Programmer
Sossenna Wood, Chair, National Society of Black Engineers
April 12
10 am – noon
Meet the National Chairperson at National Society of Black Engineers. Sossenna Wood is a PHD candidate at the Swanson School of Engineering in the bioengineering department. She is also a part of the Magnetic Resonance Imaging Lab. The Department of Bioengineering at the Swanson School of Engineering combines hands-on experience with the solid fundamentals students need to advance themselves in research, medicine, and industry. Wood joined the MRI Lab in the fall of 2011 and is currently working on an anatomically detailed human head phantom.
Capacity: 15
Content themes: Mechanical Engineer, Bioengineer, Biomedical Engineer

Forensic Accounting and Biology at Carlow University
April 14
1 – 3 pm
Are you interested in math and money? Totally into CSI and Law and Order? Combine your interests with Forensic Accounting.
Financial forensic accountants deal with all sorts of legal and business issues like:
• Economic damages calculations, whether suffered through tort or breach of contract
• Post-acquisition disputes such as earn outs or breaches of warranties
• Bankruptcy, insolvency, and reorganization
• Securities fraud
• Business valuation
• Computer forensics/e-discovery.
Find out more! Check out  this video! http://www.youtube.com/watch?v=NsmO7saEbuA
Capacity: 15
Content themes: Biologist, Accountant, Actuary

GOOGLE
April 15
10 am – noon
Ever wonder what happens behind your Google search? Tour GOOGLE's Pittsburgh Engineering office and explore the colorful and fun work environment where amazing products and technologies are developed.
Capacity: 20
Content themes: Computer Scientist, Computer Programmer
Mullen
April 16
10 am – noon
Come experience the technology behind marketing! Why do adds look (and interact) like they do?  At Mullen, their philosophy is "Unbound:" They harness the power of creativity, technology, media and community to help clients achieve their ambitions in a post-digital, consumer-controlled world. Mullen believes the biggest threat to brands isn't rejection, it's indifference. The company aims to make clients' brands a productive part of consumer lives and to make spending time with those brands worthwhile. Meet Terri Petras, VP and director of business development. Check out how math really makes everything we see happen.
Capacity: 15
Content themes: Accountant, Data Scientist

Vascular Medicine Institute/Department of Pharmacology at the University of Pittsburgh
May 10
10 am – noon
Dr. Sruti Shiva has a PhD in pathology and is currently an Assistant Professor in the Vascular Medicine Institute/Department of Pharmacology at the University of Pittsburgh.  Her lab focuses on understanding how mitochondria, the part of the cell that generates energy to fuel the cell, change to help the cell adapt to physiological stresses or disease.  The visit will take place in Sruti's basic cell biochemistry lab and participants can expect to see how labs grow and measure cell and mitochondrial function as well as examples of changes in mitochondrial function in disease.
Capacity: 15
Content themes: Pharmacist, Biologist, Microbiologist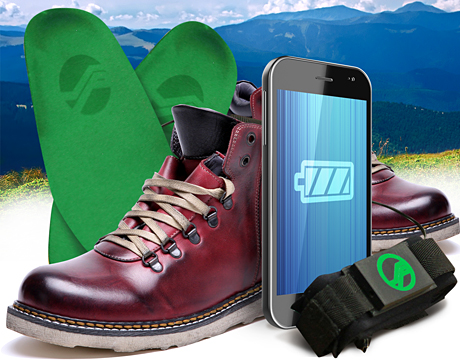 Sole Power
May 31 
10 am – noon
Windup your own generator! SolePower is an energy harvesting startup bringing the ultimate mobile and renewable power supply to the market. Our first product is a power generating shoe insert that charges small portable electronics like cell phones on-the-go. Meet Co-founder Hahna Alexander.  Alexander graduated from Carnegie Mellon University with her Masters in Mechanical Engineering. She has worked for SpaceX, the Planetary Robotics Lab at the CMU Robotics Institute, and NASA, where she designed an autonomous energy harvesting robot. The tour will take students to Machine shop and AphaLab Gear and potentially walk to Techshop.
http://solepowertech.com/
Capacity: 15
Content themes: Computer Scientist, Data Scientist
CONSOL Energy recognizes the importance of STEM education and the need to increase diversity in related fields of study.  We are eager to engage with these young women during a time when they are forming opinions on their future careers.  Our hope is to inspire them to want to learn more about STEM disciplines and ultimately pursue careers within the energy industry.